Failure to comply with any of the current regulations can result in very harsh punishment for you and your business. Managing your payroll is thus a difficult process that requires a lot of knowledge of the current legally established regulations. At Britannia Accountancy Services, we can help you manage them all. You will meet any compliance requirements, deal with complex tax issues (e.g. PAYE), as well as National Insurance Contributions (NIC) legislation.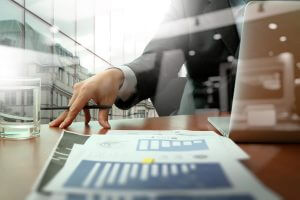 Our comprehensive range of services ensures that your company will always abide by the current rules and procedures of the Construction Industry Scheme (CIS) regulations. If your company is subjected to CIS regulations, BAS can help you handle all payroll-related issues, allowing you to fulfil all of your tax obligations without incident.
The payroll for your business is an incredibly important task that is nonetheless time-consuming and requires plenty of care and experience. Many factors influencing your business's success and revenue depend on it, from the well being of your employees to avoiding tax penalties. However, with our help, you can achieve the same results with less effort. You can save time by trusting our payroll and P11D department to manage the payroll on a daily basis. With that taken care of, you have much more time on your hands to ensure the unimpeded growth of your business. The paperwork, organising a schedule, making sure to meet deadlines – we will take care of it for you. We can also handle payroll and CIS registration and de-registration for you.
Additionally, we can guarantee that information about your employees will be treated with top confidentiality. Our practical procedures help guarantee confidentiality and our incredibly secure IT systems help reinforce it by protecting your digital data.
Looking for reliable and professional accountants? Contact Us!