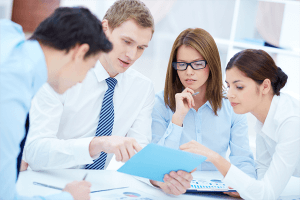 Many small businesses employ a bookkeeper, whose responsibility is running the management accounts of the company, either in-house or outsourced. Based on data, their task is to produce annual accounts and tax calculations.
Thanks to our robust experience in the field of accounts preparation, we can provide you with the services you need. We can assist you regardless of whether you need to take care of the whole process from the start or simply correct any errors or omissions from previous bookkeeping. We can assure you with your accounts being in order for the self-assessment returns. We can also provide the HMRC and Companies House with all the required financial statements.
BAS prepares any company's end-of-the-year statutory accounts. Every business is required to assess them in a thorough and exact manner. There is no one way in which we can help, however. Depending on the needs of our clients, we can provide assistance with preparing a single audit, or we can deal with all accounts from the very beginning.
Our services are directed to a number of organisations, including private limited companies, partnerships, sole traders, and other business entities. Charities, solicitors, dentists and doctors are just a few of many businesses that can benefit from our services.
Aside from accounts preparation, we work in the following areas:
we identify the areas of your business in which you can minimise tax liability,
we identify the areas of your business that can be improved,
we use your accounts to determine what the achievable goals are for your company and suggest what should be done to achieve them and improve performance.
Before deciding on a course of action we will take in terms of a company's accounts, we need to properly assess the company's current financial situation. Thanks to our professional experience, we can provide you with all the relevant data using simple facts and figures
Looking for reliable and professional accountants? Contact Us!