Bookkeeping is a necessary aspect of any business; therefore it is always a good idea to make sure your company performs it thoroughly and efficiently.
It may seem that bookkeeping can cost you a large amount of time that you could use to gather more clients, but with our help, you can count on a bookkeeping service that is both efficient and reliable.
We can provide you with bookkeeping in-house, complete with a custom-made spreadsheet to help you organise all of your daily finances. Our professional team can enter data directly to your online accounts portal, providing you with instant feedback and modifications wherever needed. It is normally a complex process, but with our services it becomes as simple as a click of a button – thanks to our reliable team of experts who are constantly working to make your work easier.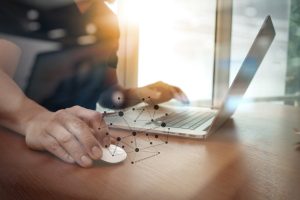 We offer a comprehensive range of bookkeeping services that let us help you run your business in a smooth and efficient manner.
We can handle any bank statements, invoice drop-offs and deliveries for your business.
We can take care of any of your company's paperwork and processing on your behalf.
We can handle all VAT returns.
We can take care of your accounts preparation management.
We can help you with your end-of-the-year accounts.
We can provide you with all key performance indicators so that you have a better grasp of the development of your business.
We can give you estimations on any tax liabilities your business may face.
Thanks to our extensive range of services, you are free to manage your business in a simple, hassle-free way. All you have to do is provide us with all the necessary data for your bookkeeping and our dedicated team of experts will handle the rest. Because of our thorough, extensive, professional bookkeeping services, you can be sure that your company will prosper. With our help, you can keep everything under control, completely eliminating any risk related to enquiries and inspections that may happen by the end of the year.
Looking for reliable and professional accountants? Contact Us!