The UK market offers many opportunities for establishing a business.
One of the most popular choices among entrepreneurs is to incorporate and trade through a limited company. It offers many benefits for businesses, including increased tax efficiency and better protection from creditors. But finding out the best course of action to establishing one can be quite difficult, which is why we offer a comprehensive service that will help you to create your own limited liability company.
Britannia Accountancy Services provides its clients with all the help they need to form a limited company. We understand that most contractors hoping to establish a limited company are doing it for the first time. For this reason, we provide a comprehensive selection of services that will help you handle this complex process. Our accounting team has great experience in this regard, which gives them all of the knowledge and expertise they need to help you set up your company even on the same day.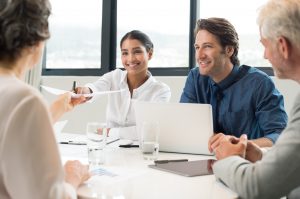 The first thing you have to do in order to establish a limited company is to pick a name. You also need to have a credit card at hand in order to complete the transaction. After picking a name, we will provide you with all the necessary documentation and an application for free business banking, VAT, and PAYE registration details. In order to fill out these forms, you need to provide us with a set of information.
Call us today and we will offer a free initial consultation. We can tell you all about the process and the price, providing you with a great service at the fastest rate possible.
Looking for reliable and professional accountants? Contact Us!