Accounts Preparations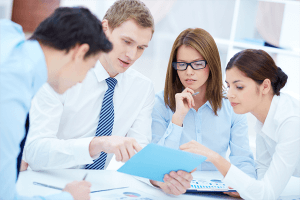 Many small businesses employ a bookkeeper, whose responsibility is running the management accounts of the company, either in-house or outsourced. Based on data, their task is to produce annual accounts and tax calculations.
Thanks to our robust experience in the field of accounts preparation, we can provide you with the services you need. We can assist you regardless of whether you need to take care of the whole process from the start or simply correct any errors or omissions from previous bookkeeping. We can assure you with your accounts being in order for the self-assessment returns. We can also provide the HMRC and Companies House with all the required financial statements.
BAS prepares any company's end-of-the-year statutory accounts. Every business is required to assess them in a thorough and exact manner. There is no one way in which we can help, however. Depending on the needs of our clients, we can provide assistance with preparing a single audit, or we can deal with all accounts from the very beginning.
Our services are directed to a number of organisations, including private limited companies, partnerships, sole traders, and other business entities. Charities, solicitors, dentists and doctors are just a few of many businesses that can benefit from our services.
Aside from accounts preparation, we work in the following areas:
we identify the areas of your business in which you can minimise tax liability,
we identify the areas of your business that can be improved,
we use your accounts to determine what the achievable goals are for your company and suggest what should be done to achieve them and improve performance.
Before deciding on a course of action we will take in terms of a company's accounts, we need to properly assess the company's current financial situation. Thanks to our professional experience, we can provide you with all the relevant data using simple facts and figures
Bookkeeping
Bookkeeping is a necessary aspect of any business; therefore it is always a good idea to make sure your company performs it thoroughly and efficiently.
It may seem that bookkeeping can cost you a large amount of time that you could use to gather more clients, but with our help, you can count on a bookkeeping service that is both efficient and reliable.
We can provide you with bookkeeping in-house, complete with a custom-made spreadsheet to help you organise all of your daily finances. Our professional team can enter data directly to your online accounts portal, providing you with instant feedback and modifications wherever needed. It is normally a complex process, but with our services it becomes as simple as a click of a button – thanks to our reliable team of experts who are constantly working to make your work easier.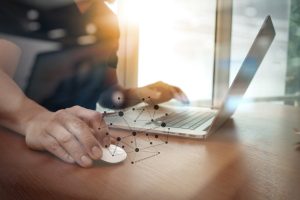 We offer a comprehensive range of bookkeeping services that let us help you run your business in a smooth and efficient manner.
We can handle any bank statements, invoice drop-offs and deliveries for your business.
We can take care of any of your company's paperwork and processing on your behalf.
We can handle all VAT returns.
We can take care of your accounts preparation management.
We can help you with your end-of-the-year accounts.
We can provide you with all key performance indicators so that you have a better grasp of the development of your business.
We can give you estimations on any tax liabilities your business may face.
Thanks to our extensive range of services, you are free to manage your business in a simple, hassle-free way. All you have to do is provide us with all the necessary data for your bookkeeping and our dedicated team of experts will handle the rest. Because of our thorough, extensive, professional bookkeeping services, you can be sure that your company will prosper. With our help, you can keep everything under control, completely eliminating any risk related to enquiries and inspections that may happen by the end of the year.
Taxation Services
When a company fails to properly handle their taxes, tax investigators are tasked to look into them, which may cause issues for complacent businesses. In order to avoid any disruption or serious damage to a business, it is wise to make sure your business handles all of its taxes properly. Britannia Accountancy Services can help you manage your taxes properly, ensuring that your business will be completely prepared for a tax enquiry.
Tax enquiries and inspections are relatively straightforward in their execution. Self-assessment investigations, however, can be more problematic. As these are conducted whenever there is a suspicion that any disparity in tax is a result of a deliberate attempt to conceal information, the resulting payment may be a large fine or even prison. However, HMRC needs to have well-founded reasons to believe that there are any elements of your business accounts or tax that are incorrect in order to enforce such inspection. With BAS, you can prevent this from taking place, as our thorough staff always makes sure all your taxes are paid appropriately.
HMRC also selects several tax returns for investigation every year. Before such event you will be contacted and informed that your company is being investigated. The reasons for this may or may not be provided. These investigations are carried out by Local Task Inspectors who have been thoroughly trained in the area, therefore they know exactly how to find out which companies have not been handling their taxes properly.
Whatever the state of your tax affairs may be, with BAS you can be sure everything will be handled properly. We provide assistance with any tax investigations and we negotiate with HMRC directly to ensure that all tax, change in interest and penalties are minimised. We offer free initial consultations for our clients; so if you think you may have any tax-related issues, contact us now.
Self-assessment is an integral part of tax procedures of any business, which is a complicated task to maintain. Failing to perform this task may result in many unpleasant consequences for your company. Luckily, we offer personal and business tax services that will let you freely continue to expand your business, while all the dirty work will be handled by us. Enjoy all the benefits of a well-managed tax procedure without all the stress related to it. We know very well that filling out taxes can take a large amount of time, but with our help, you can reduce the time spent on it as well any of the stress that stems from it.
Self-assessment should be carried out in a very careful manner. After all, it is always difficult to evaluate yourself and the work you do, and the consequences of making mistakes in that regard can be detrimental to your business. But if you let an outsider handle it for you, things suddenly become much easier and clearer. That is why it is always a wise choice to hire a company that will help you carry out a thorough self-assessment that will not only allow your business to keep functioning without any legal hiccoughs but also help you find out what you can do to make more out of your business.
BAS offers the best tax advice on the market. We can supply our clients with incredible tips on managing their income tax, capital gains tax, and corporation tax. Through a series of carefully selected questions, we can determine what it is you want to achieve with your business, and how it functions. It allows us to give you sound, efficient tax advice that is bound to give you proper foundations to build on the value of your business, in turn protecting your assets. A good self-assessment is the first step into making your business grow even faster than it has up until this point, so do not waste any more time and call us. We offer a great service, available at your fingertips at a very reasonable price.
Payroll Services
Failure to comply with any of the current regulations can result in very harsh punishment for you and your business. Managing your payroll is thus a difficult process that requires a lot of knowledge of the current legally established regulations. At Britannia Accountancy Services, we can help you manage them all. You will meet any compliance requirements, deal with complex tax issues (e.g. PAYE), as well as National Insurance Contributions (NIC) legislation.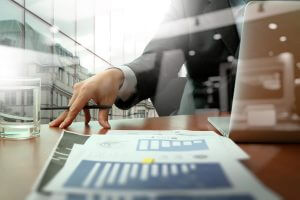 Our comprehensive range of services ensures that your company will always abide by the current rules and procedures of the Construction Industry Scheme (CIS) regulations. If your company is subjected to CIS regulations, BAS can help you handle all payroll-related issues, allowing you to fulfil all of your tax obligations without incident.
The payroll for your business is an incredibly important task that is nonetheless time-consuming and requires plenty of care and experience. Many factors influencing your business's success and revenue depend on it, from the well being of your employees to avoiding tax penalties. However, with our help, you can achieve the same results with less effort. You can save time by trusting our payroll and P11D department to manage the payroll on a daily basis. With that taken care of, you have much more time on your hands to ensure the unimpeded growth of your business. The paperwork, organising a schedule, making sure to meet deadlines – we will take care of it for you. We can also handle payroll and CIS registration and de-registration for you.
Additionally, we can guarantee that information about your employees will be treated with top confidentiality. Our practical procedures help guarantee confidentiality and our incredibly secure IT systems help reinforce it by protecting your digital data.
VAT Services
VAT is always present in every aspect of your company's actions. It is highly likely that your company must abide by VAT regulations, which in turn means more responsibility for you. To make sure everything your company does is VAT-compliant, Britannia Accountancy Services can help you analyse your business and identify any risks and tax-saving opportunities. This will help you reduce costs and improve your cash flow so that your business can prosper even more while remaining in-line with any regulations. We also handle VAT registration and deregistration, so if your company is not VAT-regulated and you want it to be, or if you want to opt out of VAT, we can offer guidance.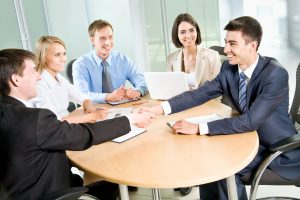 BAS can help you in a comprehensive manner, ensuring that your company can benefit from VAT. We will help you through ensuring that your VAT returns are completed by means of a thorough bookkeeping service, along with filling out any returns and handling every other related issue. After all, every good investment begins with proper planning, and no company can reach its full potential without proper bookkeeping. By making sure your business complies with all VAT laws, we guarantee that your company will never risk facing any penalties. We know that VAT can be harder to manage than it initially seems, but with us controlling the process, you can relax while we make sure that your company keeps growing.
Contact BAS today and find out how much we can help your company with its VAT compliance. As experts in the field with many years of experience to our name, our company can offer you a service that is reliable like no other service in the field. Call us now and you will receive a free initial consultation. Our friendly staff will carefully listen to what you have to say about your company, and from there we will thoroughly analyse the course of action we can take so that we can help you decide what is best for your company.
NON – DOMICILED INDIVIDUALS
Domicile status is an important notion for anyone receiving income and capital gains from outside the UK..
It is a concept defined by general law rather than tax law for either Income Tax or Capital Gains Tax. There are three types of domicile relevant to Income Tax and Capital Gains tax – domicile of origin, the domicile of choice, and domicile of dependence.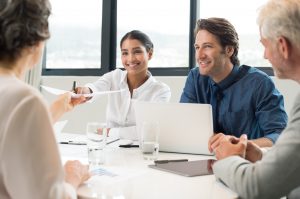 There are a number of criteria related to attaining domicile status:
any individual gaining income or capital gains from outside the UK must have domicile,
they may only have one domicile at a time,
they are domiciled in the country where they reside permanently,
the existing domicile will continue until a new one is acquired,
a domicile is a separate status from nationally and residence, though both can influence the domicile,
being registered as a voter in an overseas territory usually has no impact on one's being domiciled in the UK.
In the last few years tax rules concerning individuals that are non-domiciled in the UK have undergone a significant change. Before the change, any UK resident that was not domiciled (non-dom) or not ordinarily resident in the UK was taxed on a remittance basis for income and capital gains from outside the UK. Instead, they were taxed on income and capital games that were remitted into the UK in the tax year only. However, individuals who had thus far paid very little or even no UK tax had to adhere to new rules that had a great impact on their liability to UK tax. The definition of UK residency has also changed, making it much tighter, resulting in more strict criteria in order to be considered a UK resident.
The concept of domicile status is intricate and complex, with multiple factors such as residency rules, remittance, foreign income, taxation agreements, and many more playing a large part of what may make this complicated for non-domiciled individuals. Britannia Accountancy Services can help you manage all of them. We offer free initial consultation for all clients, so call us now and find out just how much help we can provide.
The Construction Industry Scheme (CIS)
The Construction Industry Scheme (CIS) presents the rules under which the contractors in the construction industry pay the subcontractors for construction work..
All building contractors are obliged to register with the HMRC and comply with the established regulations. It is a means of ensuring that all subcontractors receive the appropriate pay for their work. The market condition is in a state of constant change; construction companies are therefore responsible for keeping track of any developments in order to always follow the regulations.
Companies or individuals must register as contractors if they meet one of the two following factors. You either have to be paying subcontractors for construction work, or your business does not perform any construction work but spends an average of more than £1 million per year in any 3-year period. You must register as a subcontractor if you perform construction work for a contractor. Some companies or other entities fall into both categories, in which case they are required to register as both.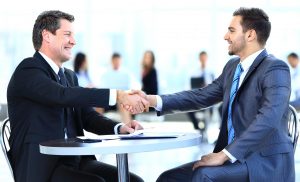 Britannia Accountancy Services can help you with every step of the process of registering for the Construction Industry Scheme. We understand that keeping up with all the formalities is an arduous task, especially considering how much paperwork construction work requires. With our help, you can be certain that all of your work and tax-related formalities will be 100% compliant with the HMRC. For more information, call us and we will provide you with a free initial consultation.
Limited Company Formations
The UK market offers many opportunities  for establishing a business.
One of the most popular choices among entrepreneurs is to incorporate and trade through a limited company. It offers many benefits for businesses, including increased tax efficiency and better protection from creditors. But finding out the best course of action to establishing one can be quite difficult, which is why we offer a comprehensive service that will help you to create your own limited liability company.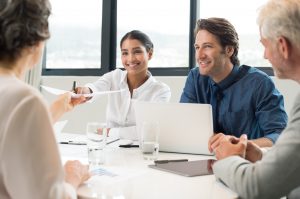 Britannia Accountancy Services provides its clients with all the help they need to form a limited company. We understand that most contractors hoping to establish a limited company are doing it for the first time. For this reason, we provide a comprehensive selection of services that will help you handle this complex process. Our accounting team has great experience in this regard, which gives them all of the knowledge and expertise they need to help you set up your company even on the same day.
The first thing you have to do in order to establish a limited company is to pick a name. You also need to have a credit card at hand in order to complete the transaction. After picking a name, we will provide you with all the necessary documentation and an application for free business banking, VAT, and PAYE registration details. In order to fill out these forms, you need to provide us with a set of information.
Call us today and we will offer a free initial consultation. We can tell you all about the process and the price, providing you with a great service at the fastest rate possible.
Tax planning services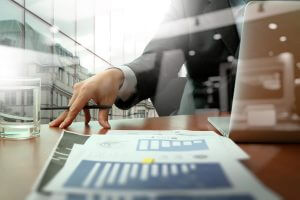 At its simplest level tax planning can help you keep as much of your money as possible while staying on the right side of the law.
But it is not just about minimising how much tax you pay. Planning ahead can help you achieve your businesses goals and long-term financial security.
We help small and family-run business and individuals manage their finances without giving too much to the taxman.
Areas we discuss include:
Inheritance tax
Although inheritance tax is charged at 40% on estates valued at more than £325,000, there is plenty of scope to legally reduce your liability.
This includes:
giving to charity
making gifts during your lifetime
transferring assets into a trust
using life assurance policies
advice on structuring a will to transfer assets in a tax-efficient way.
Capital gains tax
Beyond the annual tax-free allowance, there are numerous strategies to manage your exposure to capital gains tax including:
gifts to spouses, civil partners and charities
timing your disposal to delay payment
using losses to reduce chargeable gains
making use of any reliefs you qualify for.
Other areas of expertise
We also have extensive experience in:
minimising corporation tax
tax on director's loan accounts
clearing out employee benefit trust loans.
Want to know more?
We can work with you to develop a tax planning strategy that works for you.
Get in touch to discuss your situation.
Do you have a small or medium-sized enterprise located in Eltham, Sidcup, Bromley, Orpington or other areas of south and south-east London?
Looking for reliable and professional accountants?